Services
SERVICE AREAS: Lower Great Lakes, Ohio, Michigan, Indiana, Illinois, Pennsylvania and New York
For many years, Meldrum Mechanical Services has been providing timely support to industries such as rock quarries, steel mills, factories, and shipping docks. Our diverse experience allows us to handle just about any size job. Being a 24 hour service we offer what you need when you need it. Whether you are looking for shop fabrication, on site installation or customization.
MMS can custom build equipment or machinery to meet your specific needs and specifications.
Matching or reverse engineering obsolete equipment has been one of our favorite niches.
MMS Repairing, modifying and upgrading weak links in your process has always proved one of our more popular services.
If you simply want to supplement your maintenance or welding department our staff will serve as a compliment to yours.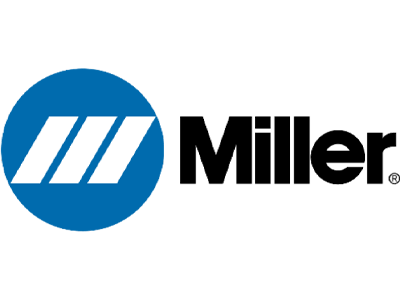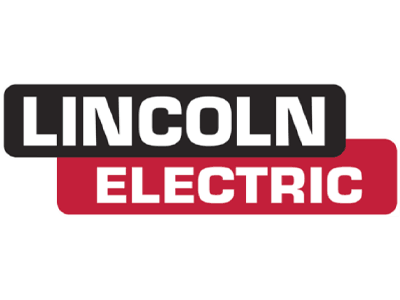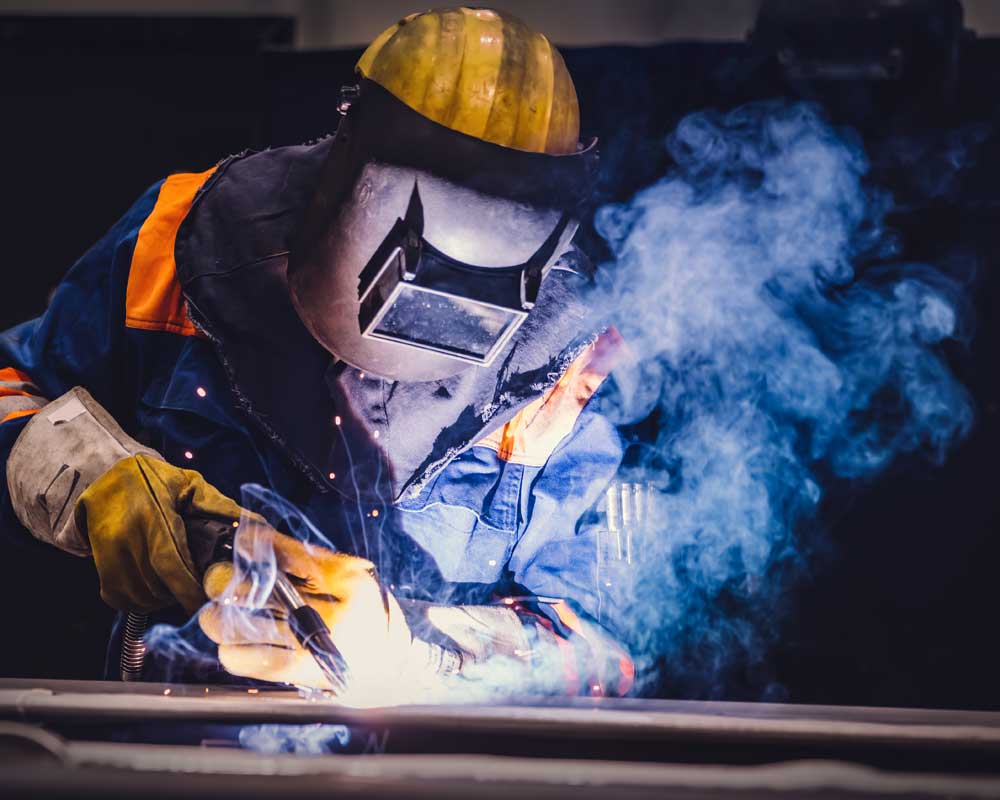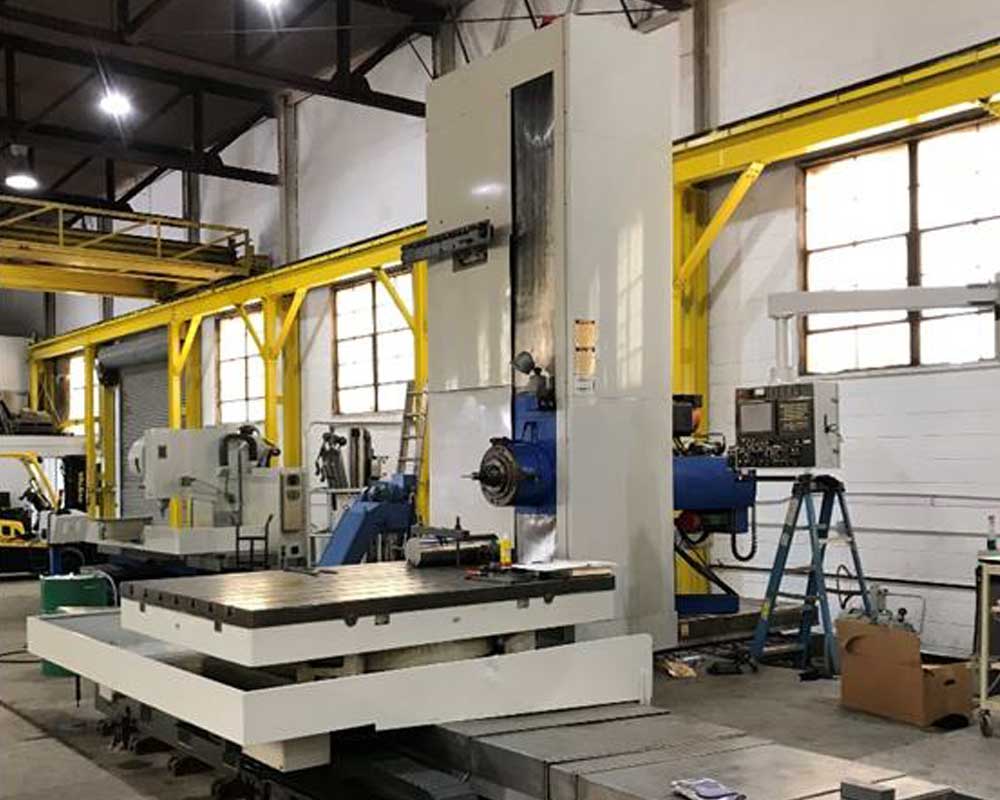 We not only machine products, we machine solutions. Our state of the art facility is equipped with some of the latest and greatest CNC machines. We take pride in providing quality workmanship. Large part machining can easily be accomplished with machine turning capabilities up to 12' diameter and 40' length. Milling capacities of 12' length to 8' height. 
MMS has been known for its large capacity turn capabilities.  We can build new to your specification or conduct resurfacing repairs such as metalizing.
MMS has had extensive experience with competitive journal repair and steel mill roll refurbishment.
Additionally, hard facing and grinding to provide extended service and longevity to your equipment.
In addition to large manual equipment we have a large CNC turning center capacity with unique software designed to chase worn and damaged threads.
75 ton Mobilift
The ability to perform all functions under load combined with 90 degree steering makes our low profile mobile pick and carry machine perfect for machine installation.
Crane Service
We can provide equipment rental or onsite rigging service. We can custom fit our service to best suit your needs.
175 Ton Truck Crane with OSHA Certified Manbaskets
Boom Trucks 30 Ton, 26 Ton, 12.5 Ton)
Forklift (38,000 lb Capacity)
Semi w/Lowboy & Flatbed
Enerpac Cylinder Sets up to 200 Ton Sets
Hydraulic Manlift
Various Hoist for in Plant Rigging
Heavy Equipment Rollers
100ton capacity Hydraulic Truck Crane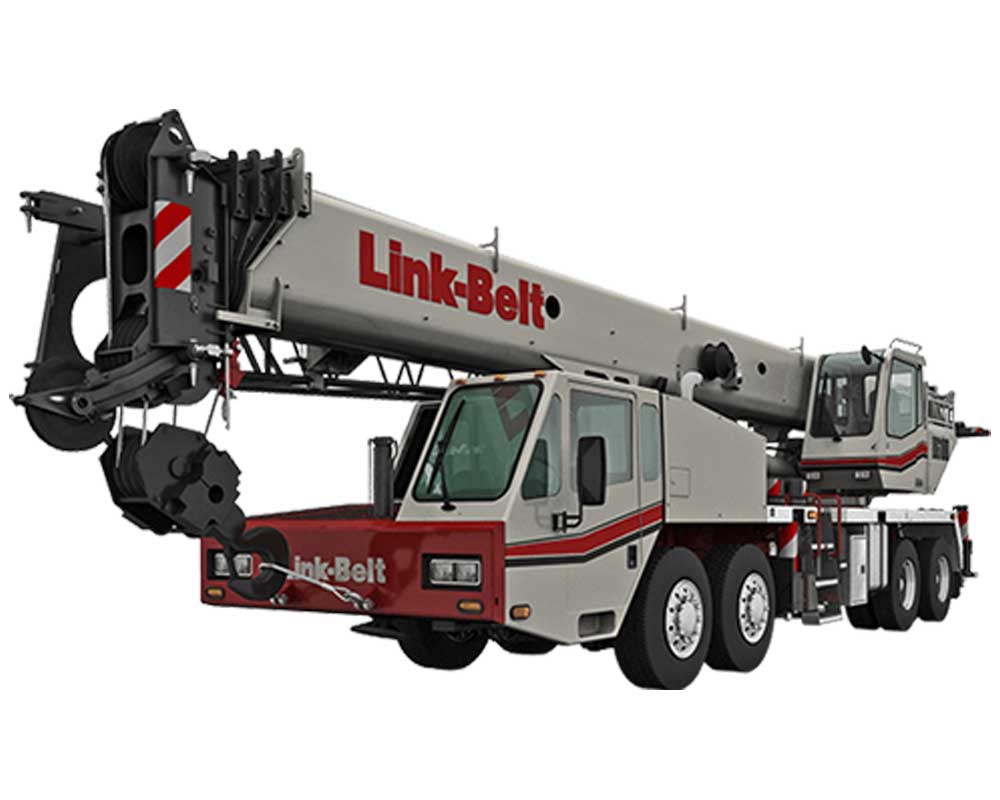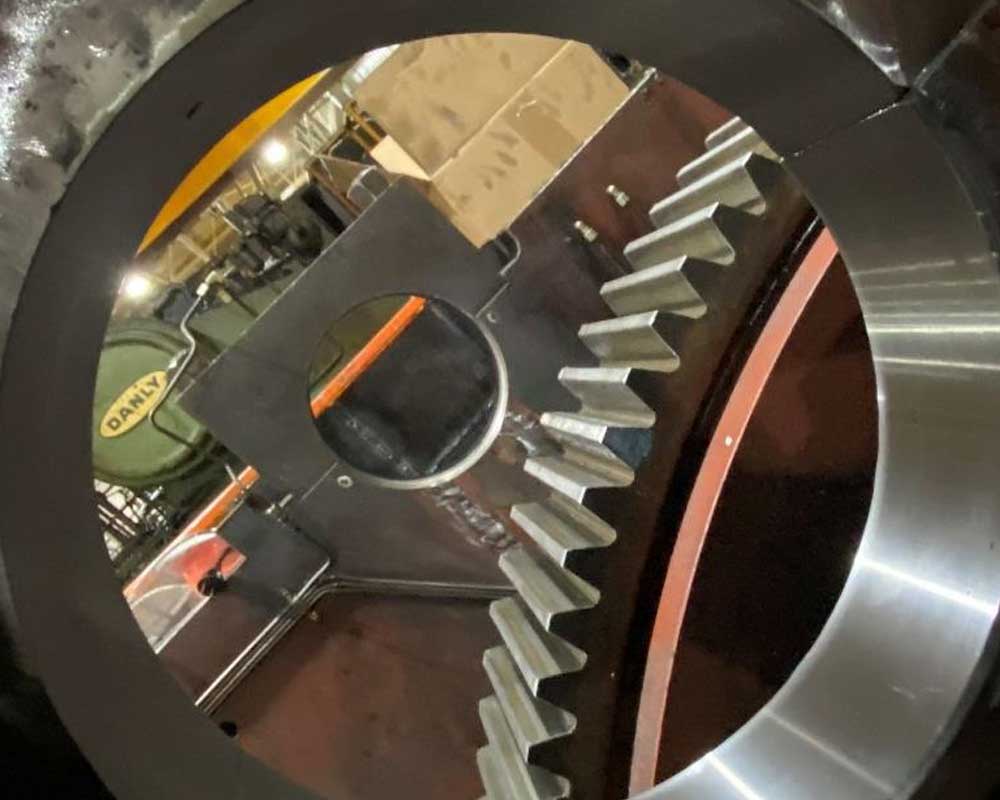 It is not always practical to bring large projects to the machine shop. But with our advanced line of portable machining and bore welding equipment we can bring the machine shop to you. 
MMS performs a wide range of portable machining services.
This includes but is not limited to earth moving equipment and all in plant processing equipment.
If equipment is timely or costly to remove let us quote machining it in place.
Portable Coordinate Measuring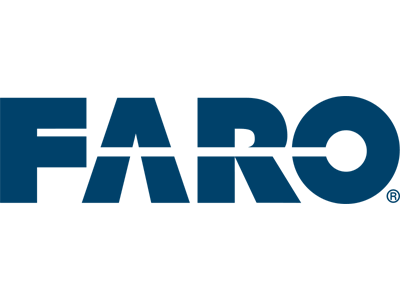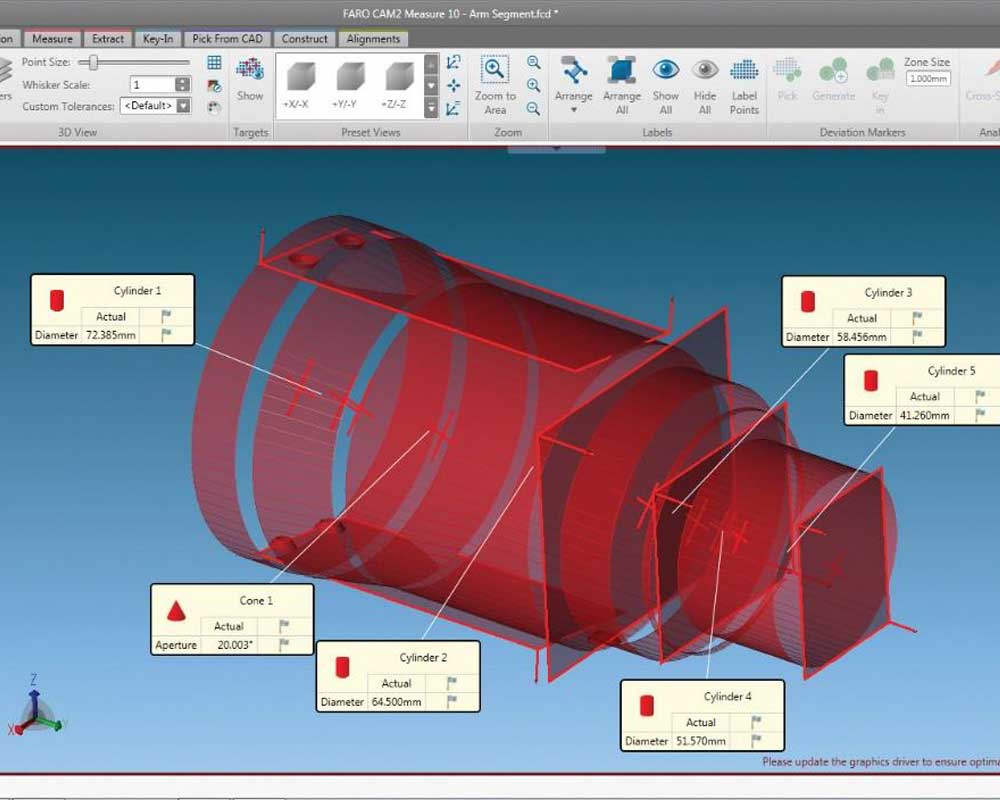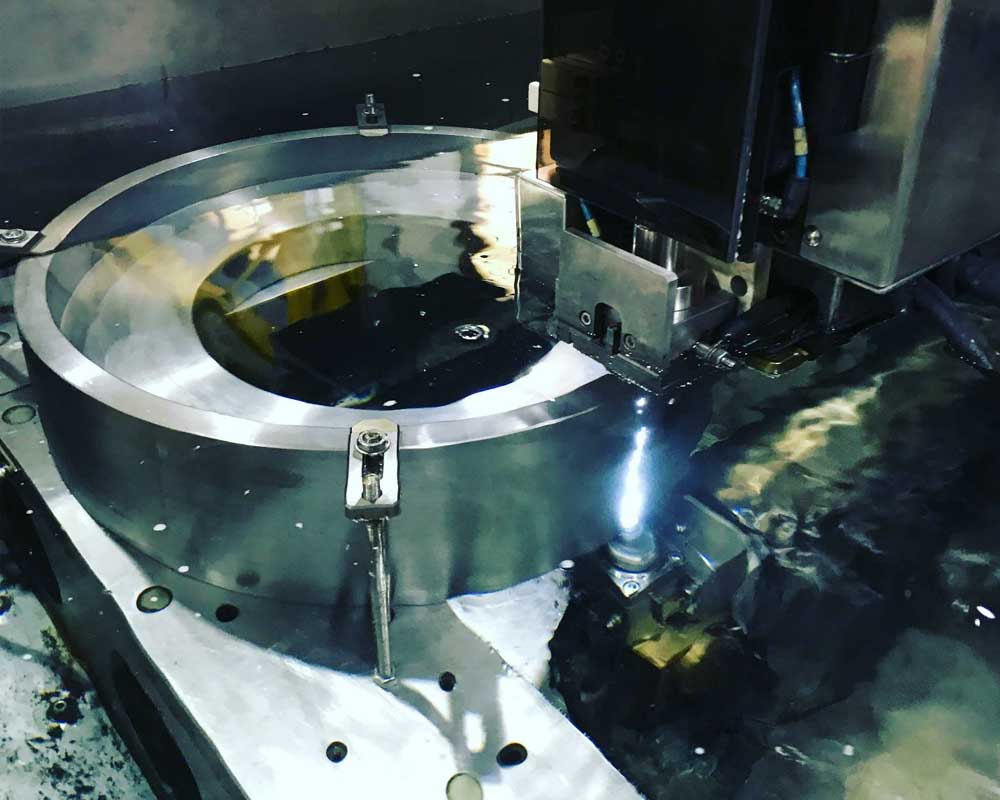 Wire EDM machining (Electrical Discharge Machining) is an electro thermal production process where a thin single strand metal wire, along with de-ionized water allows the wire to cut through metal by the use of heat from electrical sparks. Wire EDM's are extremely accurate. Our Accutex 750 AL has a positioning accuracy of ±0.00012" and the ability to provide extremely fine finishes of 12 rms. 
Thermal spray coating involves the use of a torch to heat a material, in powder or wire form, to a molten or near-molten state, and the use of a gas to propel the material to the target substrate, creating a completely new surface. The coating material may be a single element, alloy or compound with unique physical properties that are, in most cases, achievable only through the thermal spray process.
Thermal spray coatings are a highly cost-effective and straight-forward method for adding superior properties and performance qualities to a given engineering surface. The variety of products and coatings that can be enhanced by thermal spray are virtually limitless. The coatings are usually metallic, ceramic, carbides, or a combination of these materials to meet a range of physical criteria.
As a family of related technologies, each thermal spray process brings distinct advantages. This provides a high degree of flexibility to meet a wide array of application and production requirements. These processes include:
Atmospheric Plasma Spray
Champro® Controlled Atmosphere Plasma Spray
HVOF (High Velocity Oxy-Fuel) Spray, using either gas or liquid as the combustion fuel
Combustion Powder Thermospray®
Combustion Wire Spray
Electric Arc Wire Spray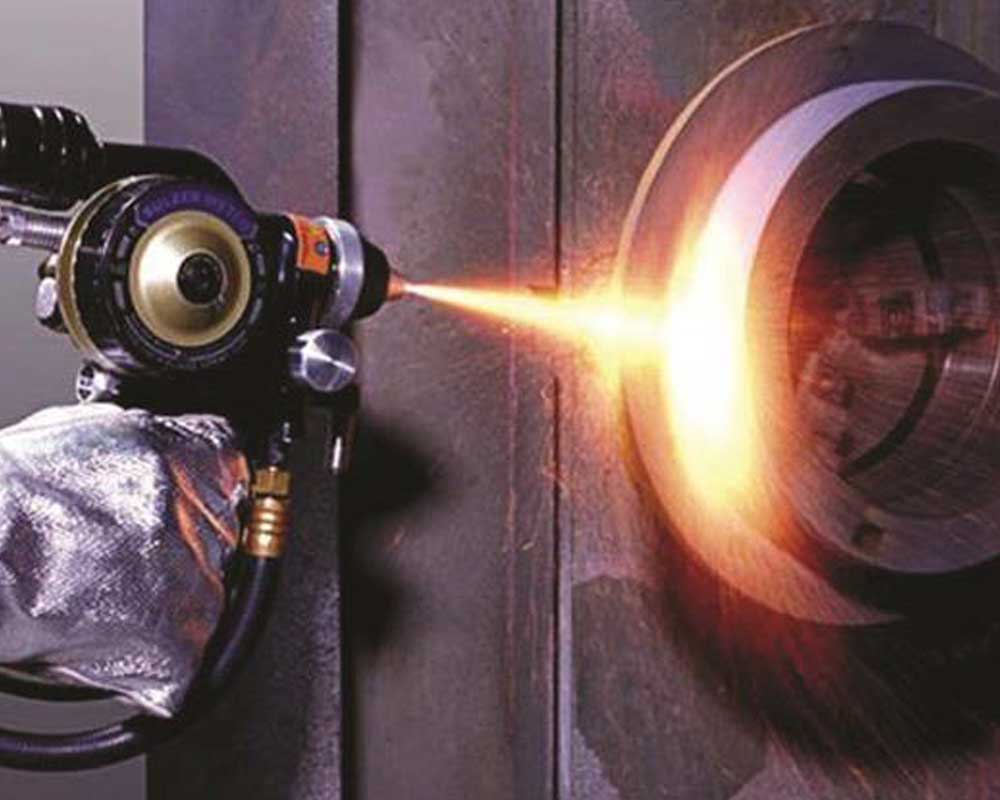 COMBUSTION WIRE SPRAY PROCESS OVERVIEW
The Combustion Wire Spray process employs a set of drive rolls powered by an air turbine or an electric motor to draw a metal alloy wire through the combustion spray gun. At the gun nozzle, fuel gas of acetylene, propane, hydrogen or MAPP is mixed with oxygen in precise volumetric proportions using a siphon plug and ignited to create a flame, which is then shaped at the gun's air cap by compressed air. The metal wire is fed concentrically into the flame, melted and atomized by the compressed air, and the molten droplets are propelled towards a prepared surface where they solidify and bond to the substrate to form a coating.
Combustion wire spray is a common choice for machine element repair and corrosion coatings. Either hard (higher melt temperature) or soft (lower melt temperature) wires can be used.
Features of the Combustion Wire Spray Process
Applies a range of metallic alloys and pure metals for restoration, corrosion coatings and other purposes
Configurations from economical manual systems to fully automated  production systems are available
Can be portable for on-site coatings
High spray rates with low gas consumption
Coatings can be machined to final dimensions and finish
Masking of areas that should not be coated is possible
Coating of internal geometries is possible
Very simple to operate and maintain
SPECIALIZED AND CUSTOM REPAIRS
Meldrum Mechanical Services, Inc. has established itself with highly skilled men with a long history of experience working in industrial repair.
 ABOVE WATER REPAIRS
Valves
Alignments
Winches
Conveyors
Main Blade Replacement
Thruster Repairs
Gearboxes
Cargo Holds
Side Tanks
Inter Bottom
On the Water Repair is Also Available
Industrial Service and Repair
MMS can provide a preventative maintenance plan tailored to your needs or supplement your current maintenance staff.
In addition, we provide 24 hour emergency service keeping with our trademark "We Keep Industry Running." We have the diversity and resources that can get your plant running ASAP.
MMS prides itself with a diverse customer base an essential key to future success. In the market sectors of steel and stone we have extensive experience with manufacturing, modifying and repairing all phases of processing equipment (from the minerals in the ground to the finished product).
Our personnel are TWIC holders for shipboard port accesses and MSHA certified for Quarries and Mines. We can come to you and we look forward to helping you in your times of need.
Capacities/Line Card
MILLS
CNC Horizontal Mill sizes X = 42", Y = 22", Z = 16"
Horizontal Mill sizes X = 74", Y = 78", Z = 63"
Horizontal Mill sizes X = 65", Y = 65", Z = 60"
Horizontal Mill sizes X = 26", Y = 36", Z = 36"
Vertical Mill sizes X = 118", Y = 24", Z = 24"
Bridgeports
LATHES
CNC Lathe Swing Over Bed 31.5", Swing Over Crosslide
20", Distance Between Centers 120"
12" Bore with Double Chuck
Manual Lathe sizes 106" Dia. x 360" long
Manual Lathe sizes 28" Dia. x 288" long
Manual Lathe sizes 36" Dia. x 132" long
Manual Lathe sizes 18" Dia. x 120" long
Manual Lathe sizes 18" Dia. x 144" long
Manual Lathe sizes 16" Dia. x 72" long
Vertical Lathe sizes 72" Dia. x 36" long
Vertical Lathe sizes 54" Dia. x 36" long
PRECISION GRINDERS
O.D. Grinder sizes 18"Dia. x 120" long
O.D. Grinder sizes 12"Dia. x 72" long
Surface Recip. Grinder sizes 12" x 24"
Small I.D. Grinder
Tool Post Grinders for Large Lathe

FORK LIFTS
Capacity up to 38,000 LBS
OTHER EQUIPMENT
Flat Bed Trucks

Semi Truck with 40' Trailer

50 Ton Capacity Low Boy Trailer

Metalizing equipment

Babbit Pouring Equipment

Portable Boring, Milling and Turning equipment

100 Ton Break Press

Radial Drill Presses

Vertical Band Saw

Horizontal Band Saw

Programmable Oxygen-Fuel Cutting Capacity 8" plate x 96" x 220"

Programmable Plasma Cutting Capacity 1/2 " plate x 96" x 220"

Broaching and Key Seater machines

Large Cap Slotting Machine

Service Trucks with welding and burning capacity

Tool Trailers

Field Office Trailer

Mig Welding Machines

Stick Welding Machines

Portable Welders

Threading Machine

Horizontal Presses up to 400 Ton

Splice Rod/Lancing Equipment

Enerpac Hydraulic Units up to 200 Ton Cylinder Sets